Top 5 Medical Billing Software In The USA – Details and Pricing
Medical billing software assists healthcare providers and medical practitioners to automate their medical billing and coding services. Finding the right medical billing software that also meets your requirements helps you streamline your billing operations, optimize your claim success rate and improve your reimbursements eventually. 
However, choosing the best medical billing software in the USA is not a piece of cake for every practitioner. Especially, if you're new to the healthcare business then you should make careful decisions in the beginning. 
Searching for a reliable medical billing software company starts with understanding the needs of your medical practice. After that, you can choose a medical billing solution that helps you schedule appointments, and automatically enters patient information when the doctor comes across them, and it must have a claim scrubbing feature that ensures your claim acceptance with the insurance companies.  
Medical billing software is considered best only when it gives a complete overview of your practice's healthcare revenue cycle management with easily comprehensible reports and analytics. 
Now, let's take a look at the best medical billing software in the USA with complete details and price comparison so you can easily decide what works best for your healthcare practice. 
DrChrono is a cloud-based medical billing software solution that provides a patient management portal. So your practice's personnel can easily access patient data via an iPad or iPhone app. This software allows healthcare providers to manage patient registration/intake, care, clinical charting, and medical billing. 
Intake nurses can enter patient vitals data whereas doctors can leave patient notes related to their patient's visits. Doctors can also prescribe controlled substances using the Electronic Prescribing Controlled Substances feature. It helps doctors to ensure compliance and accomplish their tasks easily and more efficiently. 
Moreover, this system allows healthcare providers to order lab tests from among 45,000 labs in the USA. It helps patients to provide their doctors with the right health details and test results conveniently. 
It further allows doctors to add notes to their records and upload instant photographs using iPad and embed these details directly in the patient record. It also streamlines your medical billing procedures by allowing you to pre-populate medical codes that are particularly related to your specialty/practice. 
It is a well-secured medical billing software because it integrates with the HIPAA-compliant cloud storage system, Box, along with a host of other partner apps. 
Who should use it?
DrChrono is a reliable choice for all sizes of healthcare practices and medical billing companies. With its easy-to-understand interface and simplicity, it is easier to configure in your office anytime. It also helps you streamline patient management tasks along with medical billing and coding tasks, making it easier for you to solve your problems once and for all. 
Pricing:
Starting price: $30/month for the 1st provider 
Price for more than one provider: $10 per provider per month for other providers.
Kareo Billing is a web-based patient management system that features both solutions i.e. medical billing features and patient data functions. This software system automates the entire procedure of medical billing and coding. Therefore, all a practitioner needs to do is to enter patient data and the medical billing codes will process the insurance immediately. 
Kareo Billing is a comprehensive solution for patient care management. It has a built-in feature of an integrated schedule that sets appointment reminders which allows patients to stay informed about their upcoming and needed appointments. It also reduces no-shows and allows healthcare providers to set annual appointments when needed. 
The most appreciated feature of Kareo is the "business management tool" which is loved by all healthcare providers. Because this feature allows practitioners to overview billing analytics, prepare management documents and plan working agendas. 
This is an ideal software for healthcare practices that often use diagnostic codes i.e. ICD. This solution is ICD-10 (diagnostic codes that are effective as of October 1, 2015) compliant. 
Who should use it?
Kareo Billing is the best suitable software for small healthcare practices that don't have a lot of transaction volume. So healthcare providers can benefit from the per-claim billing structure of this software. 
Pricing:
Starting price: $125.00 per month
Free trial: Not Available
Free version: Not Available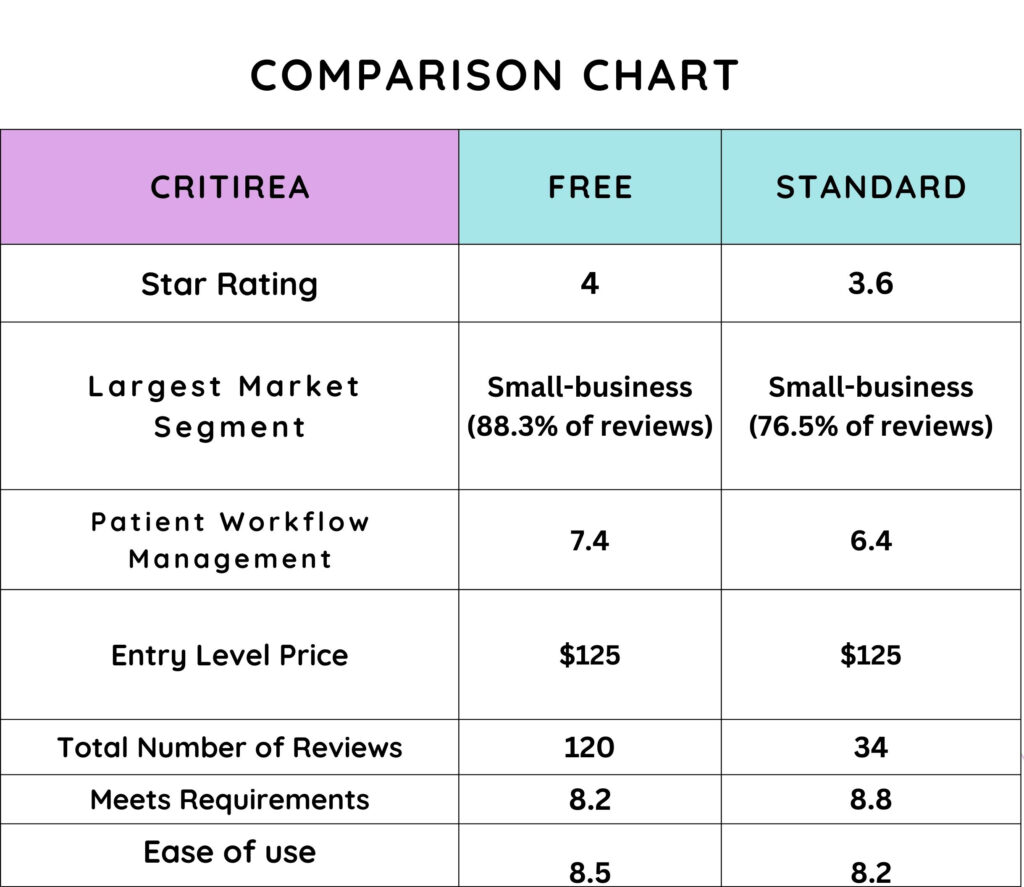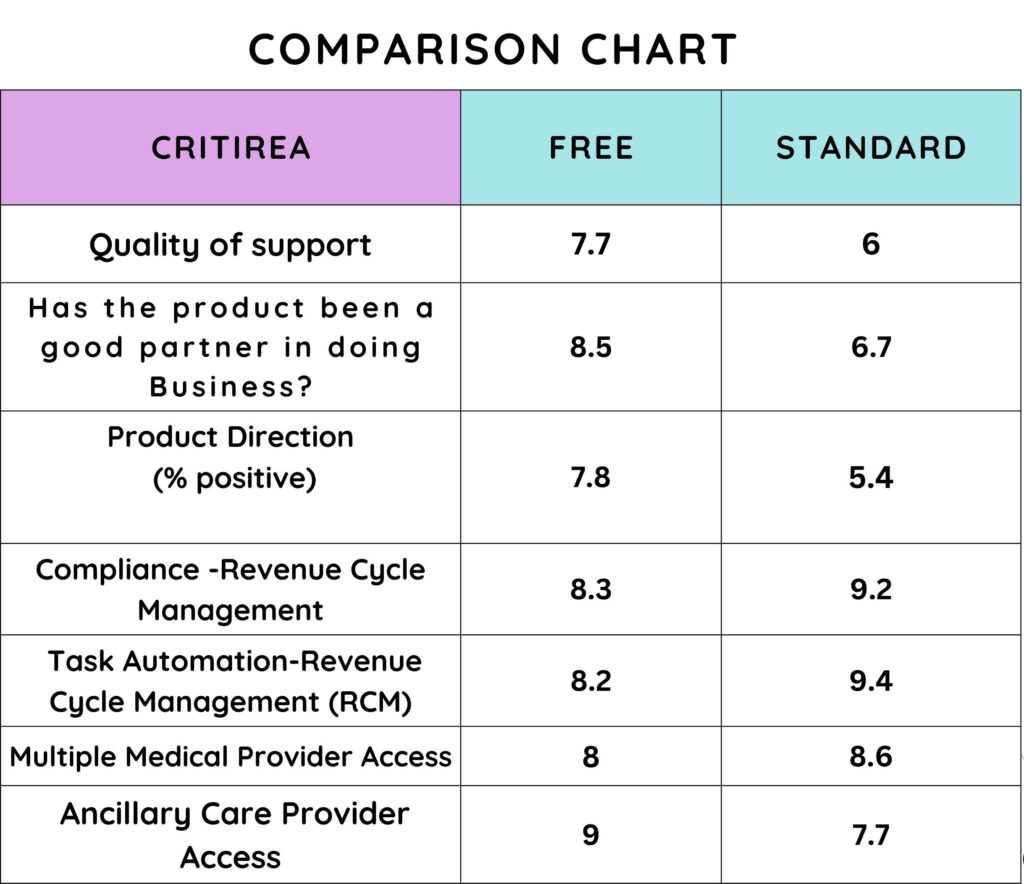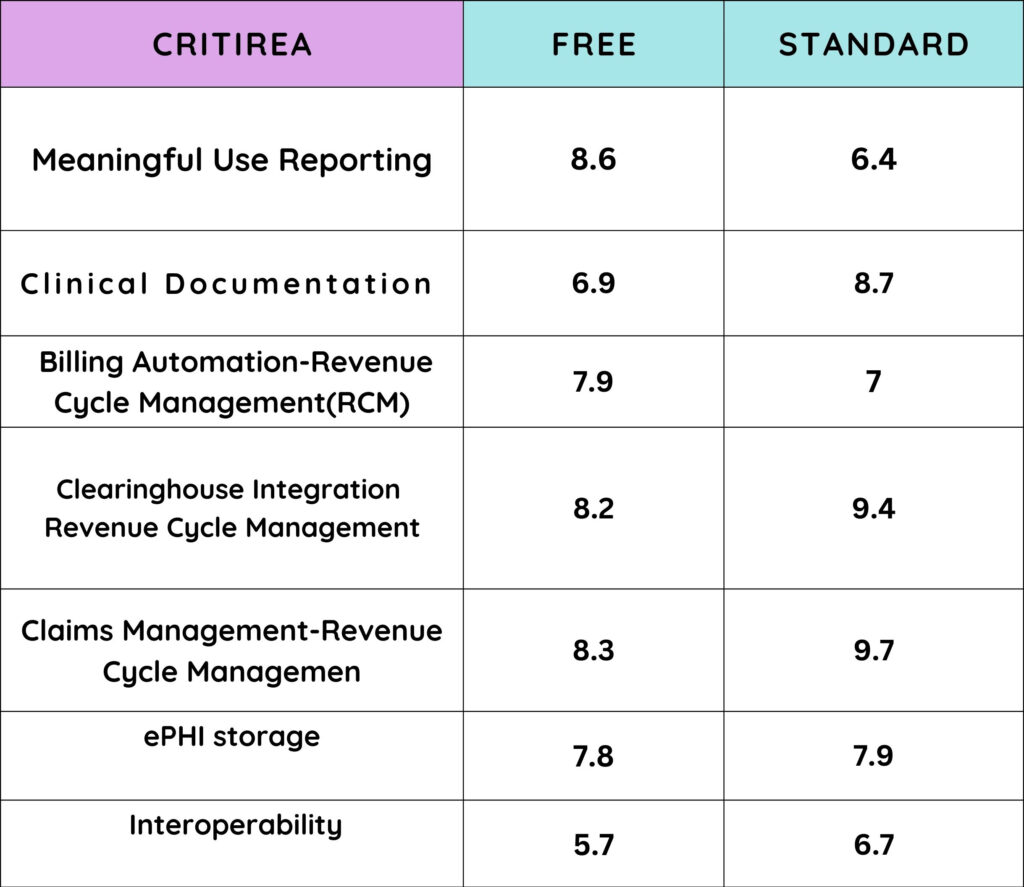 CureMD is a comprehensive medical practice solution that features EHR (electronic health records) management solution and a patient portal so that patients have the opportunity to log in and access their records. 
It is a cloud-based medical billing software solution with a subscription package model. It offers professional site hosting and training in healthcare practices as part of its services. It is also a well-secured medical billing software that helps healthcare practices to get the most out of this automated solution. 
CureMD is integrated with hundreds of thousands of pharmacies and labs helping doctors and practitioners to order patient drugs and lab tests conveniently. 
Because it has so many options, therefore, patients can get a lot of advantages regarding medications and lab tests. Because there are so many options that help patients to get medications and lab tests were done at their earliest convenience. 
Along with the online solution, it also has an iPad app that helps healthcare providers to streamline patient intake and appointment notes at remote locations. 
Its most loveable feature for healthcare providers is the "Insurance Claim Settlement" feature which automates the medical billing procedure altogether. It reduces the burden of paperwork for your staff and gives them the freedom to invest more time in delivering quality patient care services. 
Who should use it?
CureMD is a comprehensive solution for large-sized healthcare practices, hospitals, and healthcare organizations that are looking for reliable solutions to automate their business functions. It helps them control their all business operations from a central location. After automating their business operations, this solution saves their time from administrative responsibilities. In this way, they can pay more attention and spend time with their patients rather than completing the paperwork. 
Pricing:
Starting price: $195.00 per month
Free trial: Not Available
Free version: Not Available
AdvancedMD is a cloud-based patient management platform that runs on the Amazon Web Services (AWS) cloud hosting platform. It has a simple interface and cloud-like agility that enables healthcare providers to execute their business operations more efficiently and securely. 
This solution is best for those healthcare providers who want to make sure that their system is always up and running and there is no delay in their business operations. 
It has an iPad app that allows users to access data online in a well-encrypted environment. This platform complies with ISO 27001 standards, which is a multidisciplinary risk management approach.
Healthcare practices can use this platform to schedule patient appointments, chart patient records, execute medical billing and coding tasks and proceed with relationship management. AdvancedMD automates most processes and makes getting an overview easy with intuitive dashboards and analytics. 
It also encourages patients to provide their feedback about any clinic, doctor or healthcare provider through a dedicated patient portal. With this real-time feedbacks\, healthcare practitioners can improve their services to meet the needs of their clients. Which also improves the patient retention rate of a healthcare office. 
This system uses specialty cards that compartmentalize certain data which makes it a more efficient, faster, and more personal solution for healthcare providers and patients altogether. 
Who should use it?
AdvancedMD is best for healthcare providers who prefer more personalized client interaction. Because it connects patients and providers directly where they can interact in real-time. It also empowers patients to be more proactive and concerned about their healthcare. 
Pricing:
Cost For One Provider: $429 per month per provider for unlimited transactions or up to $1.42 per encounter. 

CentralReach is a specialized medical billing software and practice management solution that focuses its clinical platform on Applied Behavior Analysis (ABA) therapies. This means that it is the perfect system for healthcare providers treating autism and other relative cognitive disorders. 
It features an integrated medical billing solution that automates the entire medical billing and coding procedure. As a comprehensive software, it provides an automated claim scrubbing solution that helps you process and submit claims faster with fewer or no payment issues ahead. 
This solution also comes with an integrated clearinghouse that makes your medical billing process way more efficient. In this way, it sheds away the responsibility of medical billing tasks from the shoulders of your medical staff.
This software also identifies secondary and tertiary insurance payers to track down all the sources of payment. So your hard-earned don't get trapped and it can be easily collected helping patients maximize their benefits as well. 
This system has a mobile app that helps healthcare providers enter data in real-time. It also has a number of templates that streamlines the process of clinical documentation as well. You can customize these templates and pre-populate this system with the data of your healthcare practitioners, medical codes, clients, and billing details. Gladly, CentralReach is a HIPAA as well as PCI-compliant medical billing software. 
Who should use it?
CentralReach works well for behavioral therapists who specialize in ABA therapies. It is best suited for those who have individual practices and those who contract within the education system as well. 
Pricing:
Electronic claims: $0.20 each
Custom training: $1,500 per day for onsite, $150 per hour for virtual
Custom system configuration: $200 per hour

eClinicalWorks is an electric health record (EHR) and a practice management solution that provides an all-inclusive digital solution for patient care delivery services. This software offers incredible features including patient engagement, Telehealth, customizable reminders, population health data, healthcare analytics, and custom messaging campaigns that automate your practice administration entirely. 
eClinicalWorks offers multiple insights into structured data capture, trend analysis, and customizable document options that helps healthcare providers to overview their practice easily. It also allows healthcare practitioners to access patient records in the Patient Hub. 
With the latest version of eClinicalWorks i.e. V12, clinicians can access Eva which is a virtual assistant that helps healthcare practitioners to review patient records including all the information from the Progress Note tool and data flowsheets. 
It also features a health information search engine that brings together records from small healthcare practices to large-scale hospital systems whose EHR systems also contribute to Carequality and CommonWell Health alliance networks.  
eClinicalWorks also offers Healow app that tracks down patient-recorded data from monitoring devices that patients can wear/use and sync it directly with the healthcare provider's EHR system. It also connects healthcare providers directly with real-time patient vital signs, activity, and progress. 
eClinicalWorks Pricing:
It is also available at $599/mo with additional features.
Starting price: $449.00 per month
Free trial: Not Available
Free version: Not Available
Stay tuned with CureCloudMD for more updates and news about medical billing and coding. We are a well-experienced medical billing company in the USA that has been helping several healthcare providers excel in revenue growth with a complete suite of healthcare revenue cycle management and medical billing solutions.